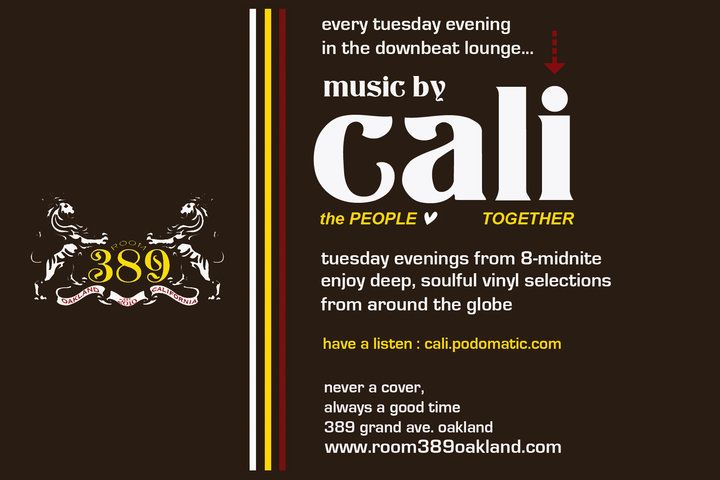 GOOD MUSIC…
Music by Cali Tuesdays has become somewhat of a ritual for Bay Area music-heads. Cali along with guest Dj's spin wax; some new, some old, some rare and some very rare.
GOOD FOOD…
Malong from A TASTE OF AFRICA joins Cali every Tuesday night to serve up some good food. Come Enjoy his delicious traditional family recipes from Cameroon. Rice, beans, yams, black-eyed peas, greens, plantains, fish, chicken …THE SAUCE!!!! Outer space good.
Good Music + Good Food at Room 389 every Tuesday.